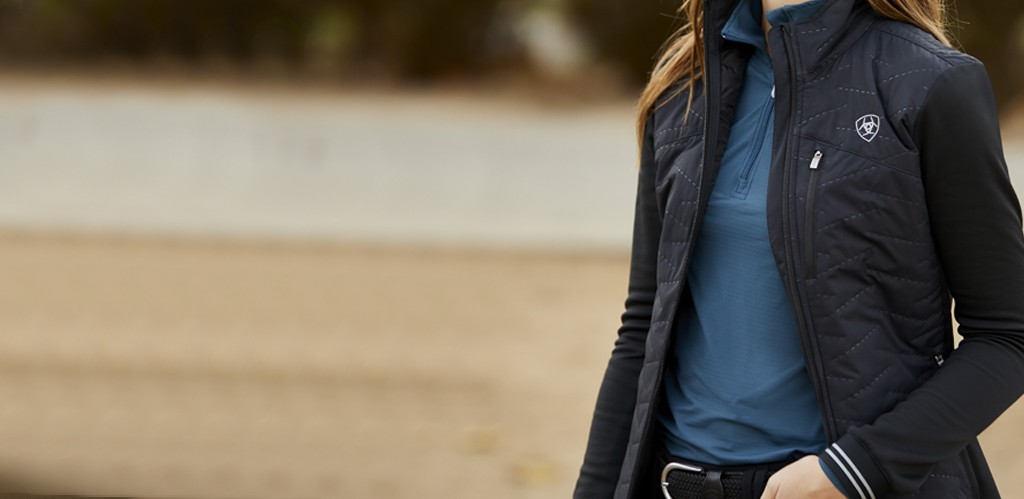 For The Rider
We offer a wide range of casual wear for horse riders as well as horse rider's footwear of high quality, functionality and style is available. Ariat clothing provides unrivalled technology mixed with style, suitable for all occasions, including coats, jackets, gilets, show tops and show shirts, casual tops and polos, thermal base layers, breeches, socks and also accessories.
Horse riding competition wear is available for both adults and children as well as a wide range of horse rider accessories including gloves, socks, spurs and much more.
The Mark Todd Collection clothing range provides riders with everything they could need at reasonable prices and a few top picks include the Mark Todd Blouson, the Mark Todd Gisborne Breeches and the Mark Todd Ladies Fleece.
Other Clothing and equipment essentials include Mark Todd and Dublin Waterproof Trousers and Thermals, Rodney Powell Number bibs and medical armbands, stocks and neck supports and the Dublin Ashby Show Jackets and Dublin Cambridge Tweed Jackets.
Rider footwear comes in to its own at Wychanger.com, and the top 3 brands, Ariat, Mark Todd and Dublin all featuring side-by-side. Key footwear pieces include the Ariat Bromont, Ariat Devon Pro, Ariat Heritage as well as the Ariat chaps and the Mark Todd Competition Boot, the Ariat Grasmere, Windermere, Coniston, Dublin Pinnacle and River Boot and The Mark Todd Country boot. Other types of footwear include western, endurance, casual, safety, paddock and Jodhpur boots and wellington boots.