Equilibrium Vitamunch Marvelous Meadow
Product Description
Equilibrium Vitamunch is a unique healthy, tasty, high fibre, low calorie, low sugar, cereal free snack that your horse or pony can enjoy at any time. Vitamunch is made from top quality Timothy grass, which is slow dried at a low temperature to maintain a fresh succulent flavour and nutrient level.
Enriched with essential vitamins and minerals
With added dandelion, red clover and nettle
Suitable for those prone to laminitis or obesity
Can be served wet or dry, in a munch net, in a feed bucket, in the stable, field or trailer/horsebox
Airtight packaging keeps that 'just harvested' smell and freshness
Provides 50% of the published daily requirement of these essential nutrients for the average size horse
Low sugar, high fibre content makes a suitable snack or boredom breaker for horses and ponies prone to laminitis or obesity.
Equilibrium Products are UFAS and NOPS accredited. NOPS accreditation enables owners of competition horses and ponies to feed munch® with confidence.
Ingredients & Nutritional Value
Analytical Constituents:
Crude protein 9%; Crude oils and fats 1.8%; Crude fibre 30%; Crude ash 6%; Sugar 8%; Sodium 0.4%; Vitamin A 10,000 IU/kg; Vitamin D 2000 IU/kg; Vitamin E 500 mg/kg; Vitamin C 500 mg/kg; Copper 50 mg/kg; Zinc 150 mg/kg; Manganese 40 mg/kg; Iodine 0.5 mg/kg; Selenium 0.5 mg/kg; Thiamine (Vitamin B1) 25 mg/kg; Riboflavin (Vitamin B2) 25 mg/kg; Pyridoxine (Vitamin B6) 5 mg/kg; Pantothenic acid 25 mg/kg; Nicotinic acid 25 mg/kg; Folic acid 10 mg/kg; Biotin 5 mg/kg; Vitamin B12 100 ug/kg.
Nutritional Additives:
Cupric sulphate pentahydrate (E4-Copper) 160 mg/kg; Zinc oxide (E6-Zinc) 243 mg/kg; Manganous oxide (E5-Manganese) 242 mg/kg; Calcium iodate, anhydrous (E2-Iodine) 3.4 mg/kg; Sodium selenite (E8-Selenium) 1.1 mg/kg
Composition:
Timothy grass, high temperature dried (92%), alfalfa, high temperature dried, salt, dried rosehip shells (0.2%), cleavers (0.2%), hawthorn leaves (0.2%).
More Information
Horses are born snackers – it's how their digestive system works best. Unfortunately they don't always get the opportunity to snack as much as they would like or need to.
Vitamunch Heavenly Hedgerow is 1kg formed block of slow dried Timothy grass so to maintain a fresh and succulent flavour. The blocks are then enriched with essential vitamins and minerals together with added horse favourite herbs which they will naturally seek out when in the field – rosehips, hawthorns and cleavers. Sealed in packs means they last for a year and keep that 'just harvested' smell and freshness. Nine out of 10 horses prefer a vitamunch block to their usual hay and haylage showing their tastiness!
Vitamunch will help keep your horse or pony occupied, happy and quiet in a number of scenarios. They have helped as a distraction at stressful times such as loading, travelling, separation from companions and clipping. They are also great as a snack between meals if the horse has to be in for any reason such as laminitics in spring, when there are lots of flies around or in the winter when the weather is cold and wet and the fields muddy.
There are a number of ways Vitamunch can be fed; wet or dry at home in the stable or in the field or whilst travelling in the trailer or lorry. To extend eating time, vitamunch can be fed in our specially designed munch net or in the middle of a full haynet for an added surprise for you horse
The low sugar content means they are ideal as a snack or boredom breaker for those horses and ponies prone to laminitis or obesity.
Quality Assurance
Horses are trickle feeders which mean they would naturally spend 75% of their time eating. This ensures their digestive system works best but sometimes daily routine or weight issues may mean their diet is restricted.
Being an animal that is used to constant food means that it produces acid regardless of whether there is food or not, however acid-buffering saliva is only produced when the horse chews. The continual production of gastric acid with only limited amounts of saliva is thought to lie behind the development of certain stereotypical behaviours and gastric ulcers. The whole digestive system works at its most efficient when there is a supply of fibre.
Vitamunch provides a snack for you horse or pony and its low calorie, high fibre, low sugar and cereal free properties makes it suitable for all horses and ponies. The Timothy Grass used is slow dried at a low temperature which means the hay maintains a fresh and succulent flavour as well as nutrient levels.
Nutrition Quality Policy
Quality in development:
Equilibrium select ingredients that their horses love – not the ingredients that will make them the most profits or the cheapest ingredients they can find nor the ones that every other company uses.
Equilibrium develop products for our their horses and because they love horses, they want to share it with you.
When they have a new product in development, they initially test this in house: they have between 15-20 horses between us, so there is no shortage of volunteers.
Once Equilibrium have full approval of our equine counterparts, they then test products on a larger scale to ensure that they are aware of how the product performs in a wide range of horses and uses. Equilibrium work alongside a few charities which have many horses and wide ranges of them for this purpose.
Only when they are satisfied with this stage do they then go on to further the development of the products.
Quality of the end product:
Equilibrium take products quality very seriously.
In order to ensure your horse gets the best Equilibrium can give them, they take every care to source ingredients that are traceable from their origination through to the item you feed your horse.
Equilibrium only work with suppliers and manufacturers that have quality systems in place and share our interest in providing the best they can source.
Where possible, Equilibrium use human grade ingredients, they wouldn't expect any lesser quality for our horses. Unfortunately, they have not yet found a hay supplier of human grade – but Equilibrium think that the day humans start eating hay, they will want to eat the hay they use!
Equilibrium target potential hazards in the development, supply and production chains and ensure controls are in place to prevent these from materialising – they implement a Full Hazard Analysis Critical Control Points (HACCP).
Equilibirum sample and test ingredients for undesirable substances on a regular basis with accredited independent laboratories, they use ingredients that are safe for competition use, and they ensure our we (supplier) are fully aware of the prohibited substances specific to horse sports.
Equilibrium ensure that we (supplier) standards are kept up regularly and they do the same internally.
Equilibrium constantly review customer complaints, specifically looking for trends and act to rectify any issues.
Although there is never any guarantee, our users can have peace of mind that everything in Equilibrium's power is being done to ensure that your horse is getting the best it can get.
As Equilibrium work with natural products/ingredients, it can be a challenge to ensure consistency in appearance, and if any of our products are unsatisfactory they are always happy to discuss any situation that may arise – they continually aim to improve their products with the objective of making a difference to the quality of horse's life.
FAQs
What are the additions used to make vitamunch?
vitamunch® snacks are enriched with essential vitamins and minerals, together with added horse favourite herbs in two varieties
Heavenly Hedgerow with added Rosehips, Hawthorn Leaf and Cleavers.
Marvellous Meadow with added Dandelion, Red Clover and Nettle.
What is the energy value of vitamunch?
vitamunch snacks are low energy – they have the same energy content as timothy hay, i.e. a digestible energy content of 8.0MJ/kg.
This means vitamunch will not add unnecessary calories to the diet of your horse or pony.
What is the feeding recommendation
Horses and ponies over 400kg, bodyweight: up to 2 blocks per day, Below 400kg: 1 block per day.
Can I add vitamunch to my horse's diet without causing digestive upset – what about the rule of feeding that says make changes gradually?
VitaMUNCH is based on fibre, the natural foundation of a horse's daily diet.
Adding one or two to the daily diet will not cause digestive upset, in fact being based on fibre, adding vitamunch to the diet only adds more what a horse is naturally designed to digest.
Can vitamunch be over fed – what is the limit per day?
Firstly, it is difficult to over feed vitamunch because they take so long to eat, and with sealed packaging it is hard for a horse to "steal" one!
vitamunch fibre base and low energy and sugar contents mean that if excess numbers are eaten there is a low risk of digestive upset.
However if vitamunch is accidentally over-fed, four blocks would equals a super-dose of the various vitamins and minerals, but not at levels that will cause harm.
I am already using a supplement, can I still use vitamunch?
Yes, VitaMUNCH is designed to be a complementary addition to the diet. When used as an occasional snack there is no need to change your usual supplement regimen.
Can vitamunch be fed soaked?
Yes, lightly damped with a litre of water and left for ten minutes, an individual VitaMUNCH will soften and fluff up so that horses with poor dentition can easily bite into it.
Will any of the nutritional content be lost if soaked for too long?
The objective of soaking should be to soften or loosen the vitamunch so that nibbling is easier. In this way no nutritional value is lost, although a soaked block should be fed immediately – long delays between soaking and feeding can mean, as with any feed, that moulds can develop.
Can vitamunch be fed to small ponies (and what about miniature Shetlands?)
Yes, up to 1 block per day. For very overweight ponies, reduce the hay allocation by one slice per VitaMUNCH.
Always snack responsibly!
Once opened, how long will vitamunch keep fresh?
VitaMUNCH will keep for up to a week after opening but should be stored in a cool dry place. Uncovered VitaMUNCHes will absorb moisture from the atmosphere and soften and expand.
Can I feed vitamunch to laminitics?
A laminitis-risk animal can lead a really quiet life indoors with not much to eat. For an example a fat Welsh pony on a restricted diet could receive as little as 2 slices of hay, a scoop of balancer and a scoop of a special laminitis fibre feed.
Such meagre proportions may be effective against laminitis but can mean long periods without food. Horses are born snackers in that they are designed to eat 24/7 – so actively managed laminitis-prone animals can end up munching for far less time than the 16-18 hours a free-ranging horse would, with associated behavioural and gastric health consequences.
vitamunch® can be used as part of the dietary management of horses and ponies at risk of or prone to, laminitis.
vitamunch® is low energy so can be used in low energy or restricted diets.
vitamunch® is low sugar -low soluble carbohydrate diets are recommended for laminitis risk animals.
vitamunch® is fortified – additional vitamins and minerals will top up reduced supply from a restricted diet.
Can I feed vitamunch to other animals?
Donkeys, cows, pigs, rabbits, guinea pigs can all enjoy vitamunch® safely. Sheep are common equine companions but find any additional copper in the diet toxic, and so vitamunch is not recommended for them. Goats do not exhibit the same intolerance to copper as sheep but are not in turn as tolerant as horses and cows at handling excess. Therefore care should be taken not to allow goats free access to vitamunch®, . If using vitamunch®, for a horse that has a goat or sheep as a stable companion, consider feeding the vitamunch in a munch net out of the reach of their ovine or caprine friend.
How much alfalfa is there in the vitamunch?
The alfalfa content is 3.25% of each block
Can vitamunch be fed before riding?
Yes you can feed it just before riding. The rate of intake of vitamunch is relatively slow and so the volumes entering the digestive tract will be relatively low too –
The first issue with feeding a large meal before exercise is that it diverts blood flow from the extremities (i.e. muscles) to digestive tract. The little and often mode of eating of Vitamunch means that this is not an issue.
A second issue is that large meals bind a lot of water which adds to the weight a horse is carrying, again the relatively low intake means that this is not an issue either.
Returns
You are welcome to return your item for refund within 30 days of purchase (excluding underwear and made to order products). The item should be in perfect condition and complete with the original packaging. Please note returns and exchanges on Ariat Clothing and Footwear are FREE*! (*On Full priced orders over £75 only). Please see our returns information for full details on sending your item back to us.
Delivery
Standard Delivery
We use DPD and occasionally Royal Mail services depending on parcel size. For standard UK delivery (Free on orders over £75) Please allow approx. 2-3 working days for dispatch and 2 working days for delivery (total 5 working days). For full details please visit our delivery information page.
Express Delivery
For Express UK Delivery please order qualifying items before 2pm and select this delivery option at the checkout to receive them the next day.
In Store Collection
Local to us? You can also arrange to collect your items in store. Once you've placed your order, you will be emailed when we have the item(s) ready for collection. Delivery Services are selected at the Checkout.
Oversea Stockists & Custom Made Products
Please Note: Some products may take longer to deliver due to where our stockists are based (overseas etc.)/ or if the product has to be custom made. This will be noted specifically on the product or will reference to the Delivery tab. These products will vary in time depending on the brand/ product. If you would like more information on delivery time on a specific product, please visit the Contact Us page or use the 'Need Help?' tab to submit an enquiry form.
Product Features
Type - Supplements & Applications: General


Write the first review

In stock
Home Delivery
UK mainland delivery from £4.95
Collect in Store
This item is available for collection.
Hassle Free Returns
For more information please click here.
You may also like...
---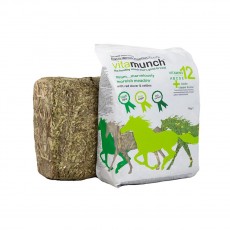 ---
---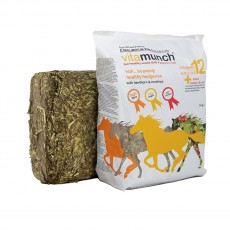 ---
People who bought this also bought...
---
---
---
---