---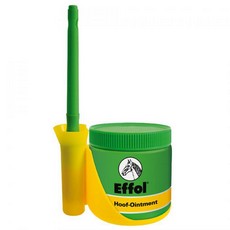 Effol Hoof Ointment Holder & Brush
EFFOL Hoof Ointment Holder & Brush for application of the hoof ointment. Please note, this does NOT include the ointment. EFFOL Hoof Ointment can be found by this link: http://www.wychanger.com/products/1520-effol-hoof-ointment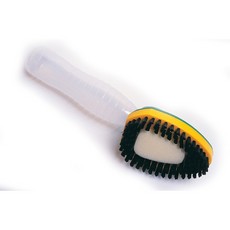 Effol Shampoo Brush
Effol Show Off Shampoo Brush is a good way of assisting application of liquids onto a horse.
---
Equilibrium Simply Scoop
Equilibrium Simply Scoop is a handy and durable serving scoop. Simply Scoop is perfect for easy, fuss free measuring of simplyirresistible feed toppings. Pop-up design Features a clever clip to keep packs sealed for freshness Ideal partner for simplyirresistible feed topping Easily measures a 50g serving of simplyirresistible Dishwasher safe
Equilibrium Vitamunch Net
The Equilibrium Vitamunch Net is a cute small hole net perfect to serve vitamunch and munch snacks to your horse or pony. Specially designed to hold a munch block Hang in the stable or lorry or trailer when you are out and about Boredom Breaker Prolongs the eating of vitamunch or munch snacks EU Registered Design
---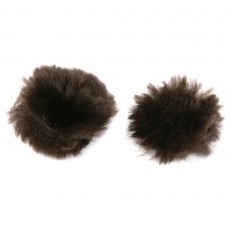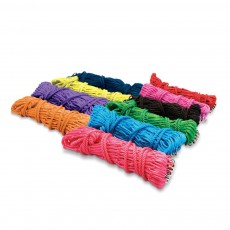 KM Elite Large Haynet (Small Holes)
KM Elite extra strong and durable haynet made from polyethylene to ensure it can withstand wear and tear year on year. 40'' long, small holed with large metal ring at the bottom and small metal rings at the top. This haynet is perfect for haylage due to its small holes.
---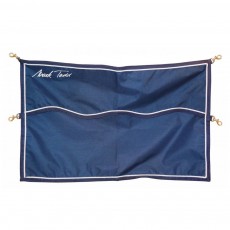 Mark Todd Square Nylon Stall Guard
The Mark Todd Square Nylon Stall Guard is a super smart Nylon stall guard with a stainless steel trigger clips in each corner, Silver piping and Silver Mark Todd signature embroidery.