---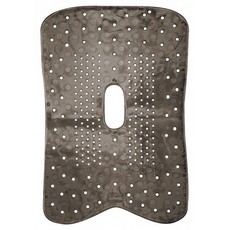 ---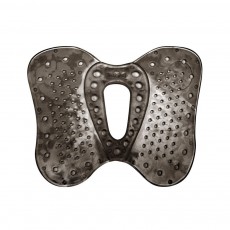 Gel-Eze Wither Pad
The Gel-Eze Wither Pad provides protection to the wither where injury may have already occurred as well as minimising the risk of further wither injuries. COLOUR MAY VARY
Griffin Nuumed HiWither Half Pad (Gullet Free)
A very versatile half saddlepad that is not only extremely effective but can be used with most saddles for virtually all disciplines. Made using our Luxury wool in gullet free design. Gives excellent levels of protection. The wool is knitted onto a cotton yarn giving you all the wool you need with no skin attached. Wool has the ability to absorb up to 30% of its own weight in moisture allowing you...
---
---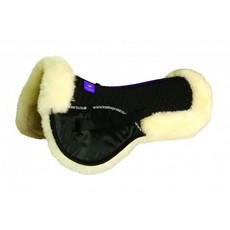 KM Elite High Wither Half Pad - Spine Free
KM Elite High Wither Half Pad - Spine Free Our high quality half pads are made from 100% Merino lambswool (which is tanalised using no harmful chemicals) and our signature 100% cotton quilted fabric. The new clear spine, which is swept up at the wither relieves pressure on your horse's back, allows air to flow through and ensures an optimum fit. The sheepskin encourages muscle relaxation and improved...
---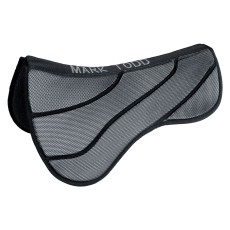 Mark Todd Back Pad
The Mark Todd Back Pad is a protective pad to be used under the saddle. Can be used during everyday exercise for general purposes or as a dressage pad during competition.