Amerigo Vespucci Double Bridle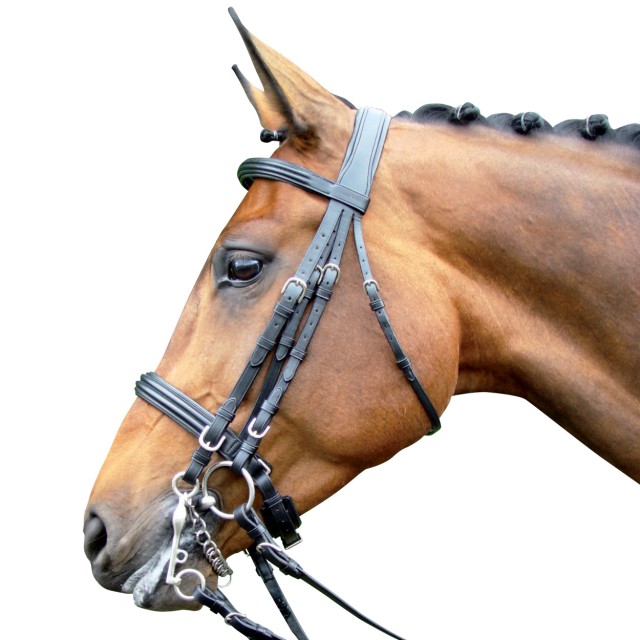 Amerigo Vespucci Double Bridle
The horses' head is one of the most sensitive parts of its' body. The concentration of nerves over the poll and around the ears can easily be affected by excess pressure. The unique Vespucci headpiece protects this area by integrating all bridle parts that usually go directly over the poll into one softly padded headpiece.
The noseband is fully adjustable on both sides for easy adjustment, and the buckles passing over the sensitive jawbone area are all padded. Available in brown and black, full and cob sizes with matching leather reins.

UK delivery available from FREE
Delivery: FREE
You can also...
print this page
send to a friend
enquire about this product
write a review
share this link