Woof Wear Smart Tendon Boots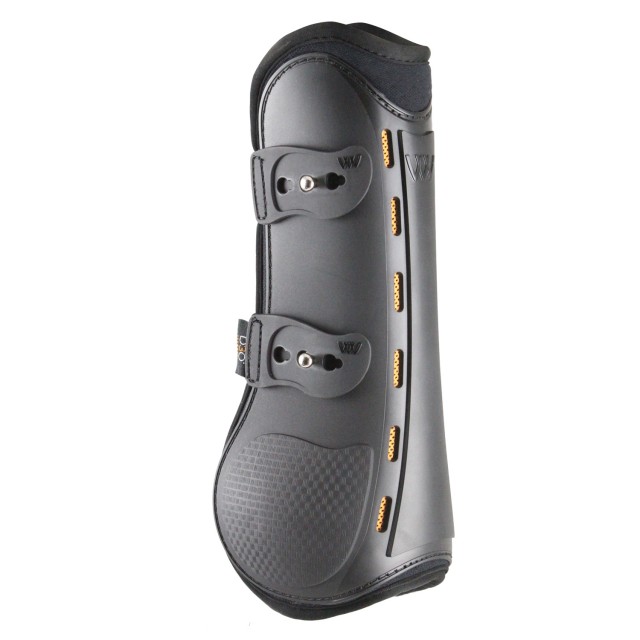 Smart Tendon Boots with Poron XRD
Manufactured using breathable neoprene and a vented PU shell the new Smart Tendon Boot provides exceptional protection to the horse's delicate tendon area. To ensure a secure fit it features innovative fetlock locators incorporated in the ergonomic design.
The inclusion of Poron® XrdTM foam in the key strike area means that the PU shell can be more flexible and therefore more comfortable than other products on the market because on impact the Poron Xrd foam stiffens to give added protection. We call this 'Protection on Demand'.
Ergonomic shape
Ventilated PU shell - air tendon cooling
Breathable neoprene with lycra binding
Fetlock locators - to position the boot correctly which allows an air channel behind tendon to aid air cooling
Poron® XrdTM in strike area
Elastic and touch and close straps give complete adjustability with over-strap for additional security.

UK delivery available from FREE
You can also...
print this page
send to a friend
enquire about this product
write a review
share this link