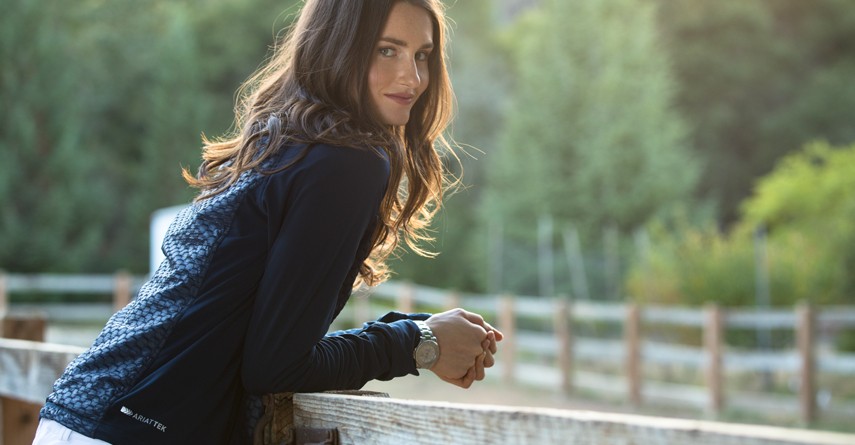 Ariat Spring Summer Apparel 2018
The new Ariat 2018 Spring Summer Apparel is now available online from Wychanger Barton.
---
Ariat Women's Cambria Base Layer (Team Navy)
Inspired by the classic cycling top, our Cambria jersey features breathable mesh panelling to keep you comfy in and out of the saddle. The women's Ariat Cambria jersey features: AriatTEK® Heat Series technology keeps you cool when the competition heats up Sun Protection Fabric™ with UPF rating of 50+ provides protection from ultraviolet rays Moisture Movement Technology™ keeps...
Ariat Women's Artico Lightweight Show Coat (Navy)
The Ariat Women's Artico Lightweight Show Coat is the perfect for those hot summer days when riders dread putting on their show jackets. Ariat Artico Show Coat features: Made from a nylon and spandex blend fabric Utilising Ariat's Moisture Movement Technology™ to keep riders dry and cool Unlined construction for better breathability and movement Hidden zipper under the button placket...