---
Gold Label Disinfectant Powder
Contains a potent, yet pleasant, oxygen releasing agent that is effective against bacteria, viruses and fungi. If applied liberally it will neutralise ammonia, absorb smells and deter bed eating.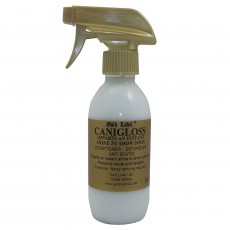 Gold Label Canigloss Spray
An inexpensive pleasant smelling spray which imparts an instant shine to the coat. Facilitates grooming and helps prevent knots and tangles leaving the coat silky.
---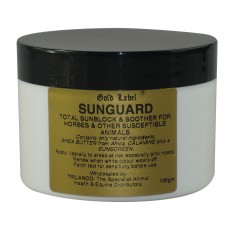 Gold Label Sun Guard (100gm)
A sunblock and soother for horses with areas that are susceptible to the rays of the sun. Contains only natural ingredients such as shea butter, calamine and sunscreen