Coronavirus (Covid-19)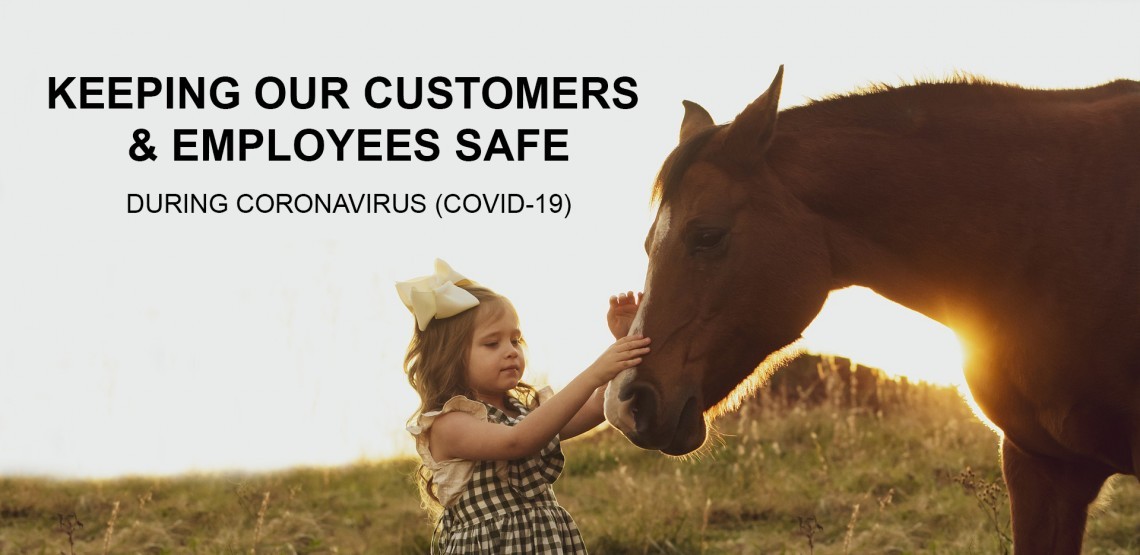 ---
Tuesday 24th March - Update
Following the latest government directive, we will be staying open for only essential items to support the welfare of animals.
All Wychanger employees are following strict procedures and working hard to keep our store open to ensure both domestic animals and livestock are cared for during this uncertain time.
Further measures have been put in place to maintain the safety of staff and customers:
Individuals (where possible) can only enter the premises providing their need is for vital feed and hygiene product
Phone through your order or use Click and Collect (www.wychanger.com)
Where possible feed can be delivered to your car
Sanitize your hands when entering the store.
Social distancing is crucial therefore 2 meters must be kept at a minimum at all times from both other customers and staff
Card payments preferred for the foreseeable future in all stores
Our number one priority remains the safety of everyone connected with Wychanger.
We would like to thank you, our brilliant customers and staff, for your understanding and support during this time
---
---
Keeping Wychanger Customer's and Staff Safe
Here at Wychanger, we are dedicated to providing outstanding customer support. To that end, we want to communicate the elements of our operations, people, and processes that help keep our commitment to your health during this sensitive time.
Wychanger has in place delivery protocols in the event that we move to a lock down scenario. During this period there is a high likelihood of delays to supplier deliveries, but we will aim to minimise them as much as possible by increasing our stock inventory. We are continuously monitoring the situation so that we can react quickly and effectively.
Wychanger has already enacted business continuity planning to account for the current impact of COVID-19 on our local equestrian community. We have implemented a process designed specifically to keep all services operating the best we can.
Measures staff at Wychanger have taken to prevent spread of infection include; regularly washing their hands with either hand wash or hand sanitiser gel and if feeling unwell social distancing themselves to keep the Wychanger environment safe. Staff are strictly following best practices from gov.uk and regularly cleaning/disinfect regularly touched objects such as scissors, tape, computers and other packing equipment.
---
Additional In-store Information
We ask all customers who visit the store to kindly use the hand sanitiser provided (or their own), both when entering the building and before touching the card machine.
If you are feeling unwell, please call the store so we can organise delivery of your horse/dog feed.
---
Wychanger 'No contact drop-off feed service'
Wychanger 'no contact drop-off service' for those customers who have self-isolated.
This means we will be able to drop your horse/dog/cat feed off at a location of your choice* which will remove the need for direct contact for both parties.
*10-mile radius of the Taunton store.
£25 delivery fee for orders under £250
FREE DELIVERY for orders over £250
For delivery and orders please contact Pat or Clare
01823 275057
---