---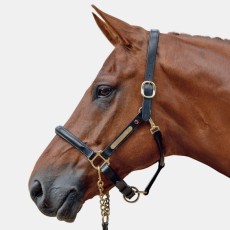 Albion Leather Head Collar
The beautiful hand crafted Albion leather Headcollar has been made from the finest materials. It features a padded head piece and nose, the nose is also half rolled. The head collar features brass fittings including a brass plate for engraving. Albion offers a full engraving service. The head collar is also fully adjustable for ultimate fit and comfort for the horse. It is beautifully complemented...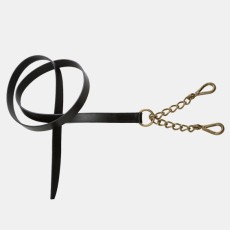 ---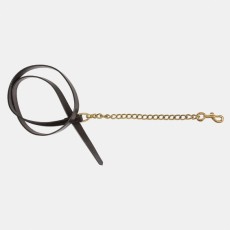 ---
Mark Todd Leather Headcollar (Black)
The Mark Todd Leather Headcollar is a excellent quality leather headcollar with contrast stitching, brass fittings and a trigger clip throat lash.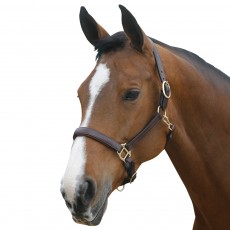 ---
Mark Todd Padded Headcollar
The Mark Todd Padded Headcollar is a nylon headcollar with padded poll and nose protection, and a spring clip throat lash.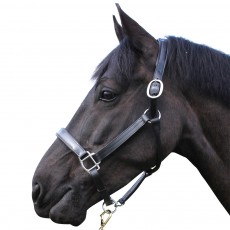 Mark Todd Patent Leather Headcollar
An excellent quality leather head collar, the Mark Todd Patent Leather Head Collar - with patent piping on padded nose band, cheek pieces and padded headpiece. With stainless steel fittings and the Mark Todd signature stamp, this is a lovely addition to the Mark Todd Collection