NAF Immuforte Powder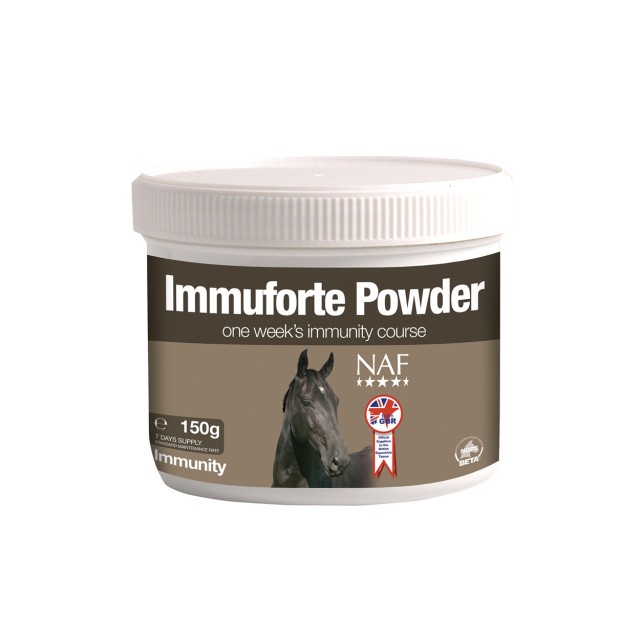 Immune System Support Supplement
The ultimate immune support for when they need it most. When the immune system becomes compromised, it is unable to effectively maintain good health, indications of this include poor condition, lethargy, low blood profiles or poor performance.
Immuforte Powder provides a unique blend of nutrients to support the immune system, including echinacea (one of the best known herbal ingredients for supporting immunity) and yeast, essential for the health of the gut based immune system.
Immuforte Powder is also suitable for foals showing signs of stress, as it contains the active ingredients of the mother's colostrum for immune support. Designed to be fed alone as and when needed, or in combination with targeted NAF products for a particular condition.
Immunity.

UK delivery available from £4.95
You can also...
print this page
send to a friend
enquire about this product
write a review
share this link