NAF Mud Gard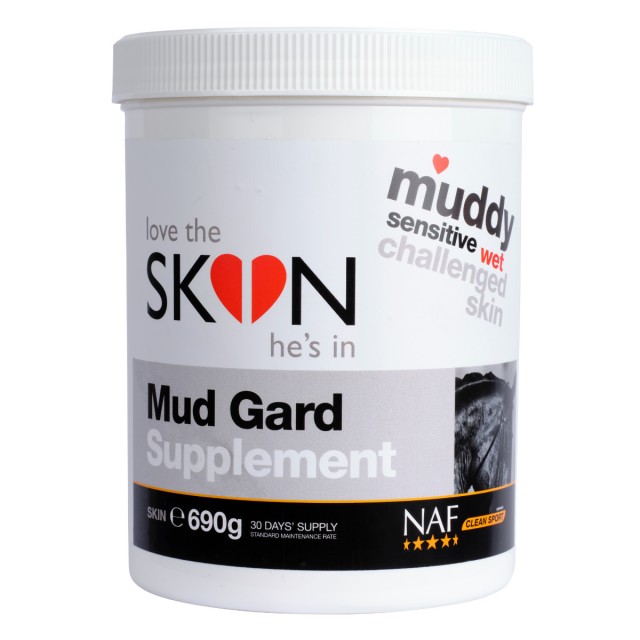 Systemic Support for Skin Ailments
Nutritional support for skin challenged by wet, muddy conditions. When exposed to wet muddy conditions, some horses can be affected by soil dwelling bacteria that gain access into the skin when weakened by the external conditions. By improving the diet we can help the horse to strengthen the skin from the inside out.
Mud Gard contains a unique complex of scientifically verified, naturally sourced antioxidants to flush excess toxins away from the areas affected by the ravages of the mud. Mud Gard also contains key herbs and other nutrients, including MSM, to support strong healthy skin from within. Mud Gard is ideal as part of your overall management. We recommend washing the legs with cold water (warm opens the pores for bacteria entry) and drying with a clean towel or kitchen roll.
Apply suitable applications, such as Mud Gard Ointment, Teatree Oil Shampoo and Love the SKIN he's in Skin Salve to complement the supplementary effects of Mud Gard. For optimum nutritional support we recommend you start improving the diet with Mud Gard prior to the onset of wet, muddy conditions to allow the key nutrients to assimilate in the system.
Immunity. Hoof & Skin.

UK delivery available from £4.95
You can also...
print this page
send to a friend
enquire about this product
write a review
share this link