---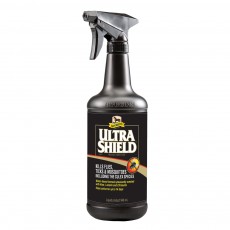 Absorbine Ultrashield
Absorbine Ultrashield is a tried and trusted formula, available in the UK as an Equestrian Premises Spray to protect the horse's environment from irritating and biting insects. Contains Permethrin and Pyrethrin, for instant knock-down and a long lasting protective shield. UltraShield offers all-round protection in equestrian premises, stables and barns, and in dog sleeping quarters.
Mark Todd Large Stable Door Drape
The Mark Todd Stable Door Drape is designed to hang from the top of your stable door to close the area off without completely sealing it. The stable drape is great at competitions or at large livery yards where they can help to keep bright sunlight or cold air out, while also shutting the stable off slightly while still letting a cooling breeze inside during any warmer days. Many competitors use these...
---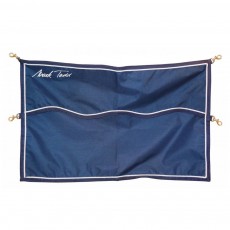 Mark Todd Square Nylon Stall Guard
The Mark Todd Square Nylon Stall Guard is a super smart Nylon stall guard with a stainless steel trigger clips in each corner, Silver piping and Silver Mark Todd signature embroidery.
Tubtrug 1 (TT1-3)
Heavy Duty Tubtrugs are 100% recycled from flexible plastic bottles etc. They are incredibly strong, UV and frost proof and are good for water, feed, storage, building, gardening etc.
---
Tubtrug Dripfeed
The new Tubtrug Dripfeed is a horse treat ball designed to help improve the general wellbeing of your horse by relieving stable boredom.
---
Tubtrug Shallow Flexible Mini
Tubtrug Shallow Flexible Mini is made with food grade material, Tubtrugs are 100% safe for feed and water. This Tubtrug is useful to have around the home, garden and stables.