---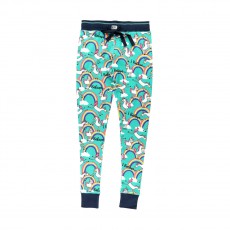 LazyOne Womens I Believe Unicorn PJ Leggings
LazyOne women know how to sleep in style. With just the right retire attire for pretty much every comfy occasion. Leggings are made to be stretchy and loose for plenty of freedom of movement.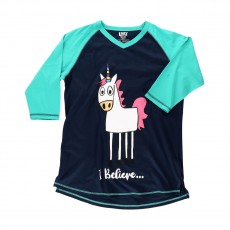 LazyOne Womens I Believe Unicorn PJ Tall T Shirt
The long coordinating t-shirt is made of lightweight cotton and sports a flattering cut with a rounded bottom hem, v-neck and three-quarter sleeves. For women of every age, these tees are all the rage. 100% cotton.