---
Barrier Citronella Fresh Deodorising Spray 500ml
A 100% natural, concentrated deodorising spray that is totally safe to the environment, the user and to the animals. The pleasant explosive aromas of citronella and lavender work instantly to freshen and banish nasty odours, creating a fresher, healthier and safer environment. Helps prevent horses from eating bedding, eliminates cat-spraying odours and combats wet dog smells.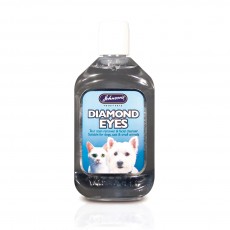 Johnsons Veterinary Diamond Eyes 125ml
Unique tear stain remover and facial cleanser, safely cleans beneath and around the eyes, and helps to prevent tear stains. For dogs, cats and small animals.