---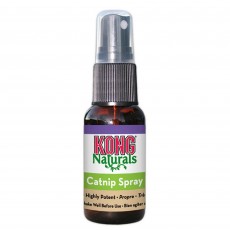 Kong Naturals Catnip Spray
KONG Naturals catnip spray is made with concentrated catnip oil for maximum fun. Our oil is steam-distilled from the finest North American catnip, producing the most potent catnip oil available. For irresistible fun, spray on toys, teasers, scratchers, or cat condos. Your cat will love you for it. KONG Naturals are ecologically responsible cat products. All ingredients and oils come from natural,...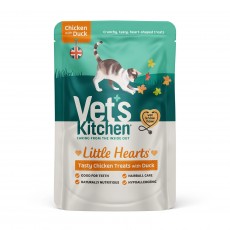 Vet's Kitchen Little Hearts Cat Treats (Chicken with Duck)
The ideal way to reward cats. Made with more than 50% meat, these delicious treats are hypoallergenic and contain naturally active ingredients including brewer's yeast as a source of prebiotics for healthy digestion and added plant fibres to aid dental health and prevent fur balls.60gm
---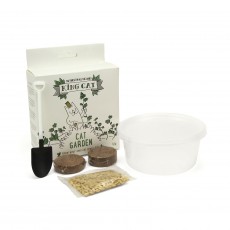 King Catnip Cat Grass Kit
Used as a dietary supplement and may help aid digestion and the removal of fur balls. It is high in fibre and a good source of B vitamins and anti-oxidants. Also especially good for house cats as their natural craving for grass may lead them to eat house plants which can be harmful. Safe non-toxic product. Use in moderation. King cat garden, grow your own cat grass kit, especially good for house cats....